We placed Extreme, Cisco, EnGenius, and Meraki Wi-Fi 6 routers to the test to see whether they deliver on the new standard's pledge of higher throughput, and we checked each one.
Wifi be a part of our lives plus have an Improved throughput over Wi-Fi 5 predecessors is one of the most awaited capabilities of Wi-Fi 6 wireless routers, and we decided to see how they delivered. Maybe do you think is wifi 6 worth it?
For our research, we used access points (AP) from four vendors: Extreme, Cisco, EnGenius, and Meraki (owned by Cisco). Since the routers support both Wi-Fi 5 (802.11ac) and Wi-Fi 6 (802.11ax), we put them to the test with two Wi-Fi 5 and two Wi-Fi 6 clients, measuring average and peak throughput for one minute.
The findings indicate how much of an efficiency improvement you may anticipate by switching to Wi-Fi 6, and the Wi-Fi 5 figure is significant since certain Wi-Fi 5 clients are likely to remain in operation until Wi-Fi 6 APs are upgraded.
We've got in-depth reviews and a comparison of essential features of each of the APs – the Extreme (Aerohive) AP-650, Cisco Catalyst C9115, EnGenius EWS377, and Meraki MR55 – if you read beyond the results.
How did we do our research?
We ran throughput tests on the APs with four separate wireless clients using the network-performance software framework IxChariot (from Ixia, a Keysight Technologies business): Two Wi-Fi 5 devices – the TP-Link AC600 USB Adapter and the Samsung Galaxy S5 Phone – and two Wi-Fi 6 devices – the Ubit AX200 PCI Adapter and the Apple iPhone 11.
On a prototype PC, the tablets, and the PCI/USB adapters, the IxChariot High Performance Throughput.scr script was loaded. We measured both the TCP uplink (from the wireless client to the test AP) and the TCP downlink (from the test PC to the wireless client) (from the test PC through the test AP to the wireless client).
Every AP was put to the test against each customer, and the results were reported in the Ixia programme.
The APs and wireless research clients were approximately 20 feet apart during the testing, with a hollow wooden door covering the line of sight. On the APs, we allowed WPA2/AES protection and set the 5Ghz channel width to 80MHz with a TX power of 17dBm. A Gigabit 802.3at PoE injector was used to control the APs, and a Gigabit Ethernet network was used to link them to the test PC.
ON THE PAGE: Who is the fastest of Wifi 4 vs Wi-Fi 6 routers in a test and review?
the outcome of the tests[ps2id id='the outcome of the tests' target="/]

The outcomes of the experiments were tallied and grouped in the table below:
When Wi-Fi 6 clients were combined, the total throughput was 44.85% higher than when Wi-Fi 5 clients were averaged, and the highest throughput was 47.44 percent higher. As a result, it seems that Wi-Fi 6 connection points have considerably higher throughput.
The champions are…[ps2id id='The champions are…' target="/]

For all Wi-Fi 6 clients in this survey, the EnGenius EWS377 had the highest average throughput and maximum throughput figures, making it the obvious winner in that group.
The Extreme AP had the highest throughput with Wi-Fi5 clients in three of the four categories: average and median throughput with the TP-Link USB adapter, and maximum throughput with the Galaxy S5 phone client, making it the Wi-Fi 5 throughput winner. With a throughput of 498.5Mbps vs. Extreme's 485.45Mbps, the EnGenius AP outperformed it in one category: average throughput with the Galaxy S5 client.
The lowest average throughput achieved with Wi-Fi 5 clients was 122.17Mbps when the Cisco router was combined with the TP-Link adapter client. The Engenius AP and the Galaxy phone achieved the fastest speed in this range, with 498.5Mbps.
Between the Cisco AP and the Ubit PCI adapter, the lowest overall throughput was 226.74Mbps, and the largest was 929.37Mbps between the Engenius AP and the iPhone 11 client.
The Cisco AP was the test's greatest outlier. The average throughput with the Galaxy S5 Wi-Fi 5 app, not one of the Wi-Fi 6 clients, was its highest result in every test.
Cisco recommended checking upstream and downstream throughput separately, but we found that testing all at the same time placed more tension on the APs and simulated a more realistic load. Cisco also proposed rerunning the experiments for a newer firmware update, but it would have meant repeating the process on all of the other APs, which we couldn't do due to time constraints.
This brings up a crucial point: the findings for both of the access points are screenshots of the available firmware as well as the very precise testing conditions. Either of the access points may do better or worse depending on the circumstances.
Comparison of features[ps2id id='Comparison of features' target="/]

The only test we conducted on the four access points was throughput, but once we had them, we went through each one to remember its main features to determine how simple it is to customise. Again, this is but a screenshot, and vendors often update their devices.
We looked for features like orthogonal frequency-division multiple access (OFDMA), which increases the number of radio-frequency subchannels an AP has and therefore can minimise contention among multiple devices by transmitting to them simultaneously or dedicating subchannels to each.
We also searched for MU-MIMO, which is a technology that allows several devices to connect to a Wi-Fi router at the same time, essentially sharing the usable bandwidth. 4×4 MU-MIMO and 8×8 MU-MIMO are two router options, with the numbers indicating how many simultaneous streams the router will accommodate.
Another innovation of the list is Wi-Fi Protected Access (WPA3), the first big Wirless encryption enhancement in 15 years that improves cryptographic protection for networks sharing confidential data.
We also aimed for Simultaneous Authentication of Equals (SAE), which improves transmission security even though passwords don't meet recommended security requirements.
A map that measures all of the APs against all 14 parameters can be found at the bottom of this page, but here's one that shows some of the pros and cons of . device: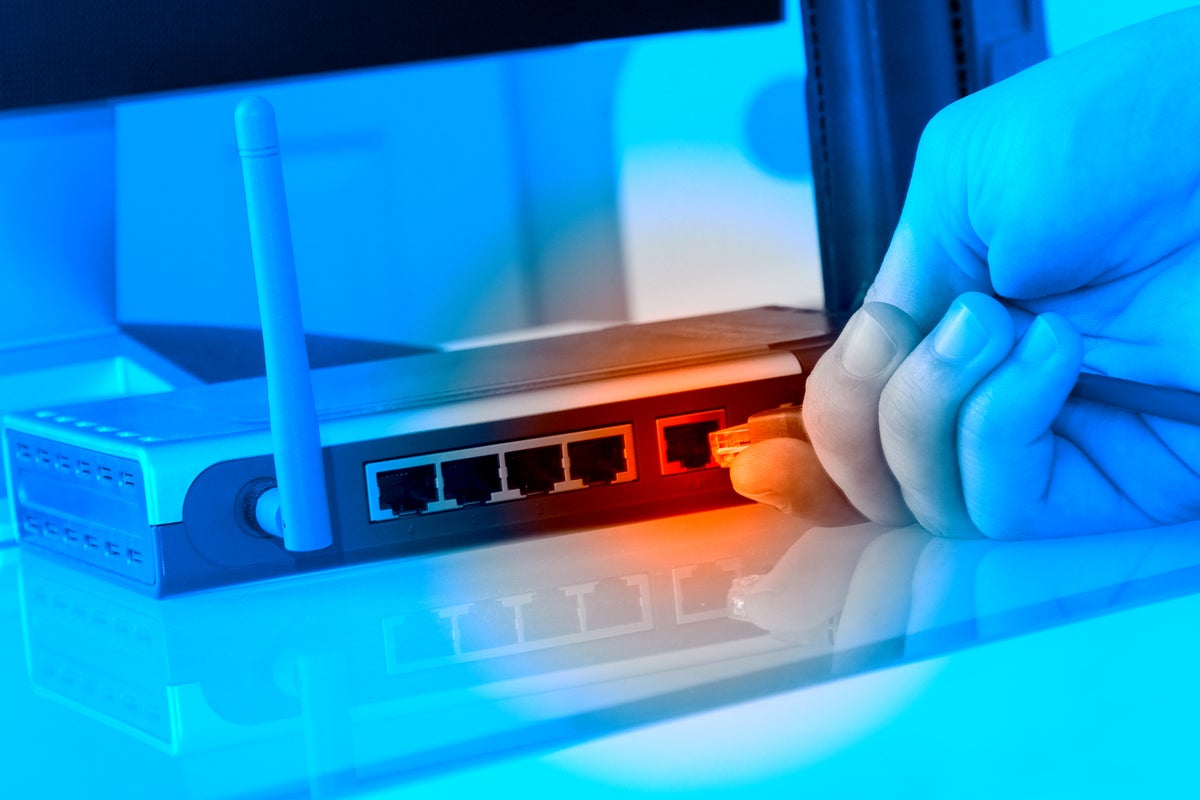 Overview of the benefits and drawbacks[ps2id id='Overview of the benefits and drawbacks' target="/]
Now, let's have a look at the four APs.
AP650 Extreme (Aerohive)[ps2id id='AP650 Extreme (Aerohive)' target="/]

The AP650 is one of Extreme's multiple Wi-Fi 6 access points, and we tested it with their cloud-based control platform. Two Wirless antennas (one 5GHz-only and one dual-band that embraces both 5GHz and 2.4GHz) and a Bluetooth antenna are packed inside. This is one of the two WPA3-enabled access points. Though we experimented for the internal antenna variant, they do sell an external antenna edition of this platform.

The AP650 is approximately 9 inches square and 1.5 inches tall, weighing just over 2.5 pounds. It has one LED status light on the front/top surface. It has a reset button on one hand, a USB port for IoT and proximity/location-based services, and an RJ45 console port for command-line interface access on the other. It has a DC power supply, a 2.5G Ethernet LAN port, and an additional 1G Ethernet LAN port just around the corner. Both LAN ports support 802.3at PoE, as well as 802.3af PoE with reduced power. Easy mounting hardware is included with the AP.
You may build separate network policies for each position using Extreme Networks' ExtremeCloud IQ automation tools. (Aerohive was purchased by Extreme in August of this year.) The main menu is located at the top of the GUI. The first shortcut would lead you straight to the onboarding procedure.
Lists and statistics of computers, clients, and users can be found on the Manage page of the menu. Logs for incidents, alarms, surveillance, and applications may also be seen. There are also troubleshooting resources used to assist with the resolution of client or AP problems.
The Manage menu's Devices page displays a table of simple stats that you can customise for the details you choose to see.
You will customise network policies such as SSIDs and wireless protection on the menu's Configure page. You may choose the applications you want to log use for, such as HTTP/HTTPS, TCP, and UDP connections. Policies, VLANs, stability, QoS, and authentication are examples of popular artefacts for which you can access the settings.
Users and groups may be managed for normal RADIUS 802.1X authentication or Extreme's special Private Pre-shared Key (PPSK) feature from the Configure page. Certain users will be issued their own WPA/WPA2 password to use on the Wirless network via PPSK.
The PPSK functionality in Extreme is useful for providing encrypted Wi-Fi connectivity to guests and non-employees without needing to give them your key Wirless credentials.
A neat function they name Network 360 can be found under the ML Insights tab on the menu. You can import floor plans to build a network topology chart for documentation and monitoring, as well as put virtual access points to see a graphic representation of Wirless coverage. Client 360 is often included in ML Insights to offer you an understanding of client success.
Comparative Analytics is a basic yet useful function that allows you to equate your speed, amount of specific client devices, and average number of clients in bad health to other Extreme Wi-Fi networks in your sector.
More statistics on network health can be found on the Dashboard tab of the menu, as well as personalised files. More statistics can be seen on the Cloud View page, but they are for all Extreme networks worldwide, and they pertain to traffic, customers, incidents, and use. This isn't very useful, but it's interesting to see. A3, Extreme's cloud-based Network Access Control (NAC) programme, is the last tab on the menu which needs different licencing.
Extreme has excellent reporting for network, PCI, WIPS, and cellular statistics.
On the right side of each page in Extreme's cloud GUI, there is a support shortcut that opens their documentation to the current subject on the computer. There are also video icons scattered around the GUI that bring up a video description.
We found the process and GUI for configuring our test AP to be a little complicated, particularly for smaller networks. While there are several template and profile systems available to assist consumers with vast quantities of APs, it seems the setup may also be streamlined. The fact that much of the default models and profiles could not be modified was one disappointment. We had to clone them, update the cloned templates/profiles, and then figure out when they could be applied.

Cisco Catalyst 9115[ps2id id='Cisco Catalyst 9115′ target="/]
The Cisco Catalyst C9115AXI-B AP with the C9800-40-K9 wireless controller is seen here. Two Wi-Fi antennas (2.4GHz-only and 5GHz-only) and a Bluetooth antenna are housed within the AP. We tested the variant with internal antennas, which is one of four Wi-Fi 6 AP versions in the company's portfolio.

This Cisco AP is approximately two pounds in weight and measures approximately 8 inches square by 1.5 inches thick. An LED status light and a USB port are located on the top of the AP, which will be activated by future applications. The 1G/2.5G LAN socket, an RG-45 console port, and a reset button are all located on the bottom. The LAN port supports both 802.3at and 802.3af PoE, but the latter choice has less features. Normal mounting hardware is also included with the AP.
The main menu is located on the controller's site GUI on the left hand. The Dashboard is the first tab, and it displays the key statistics and use of WLANs, APs, customers, and rogues and interferers. You'll also get information about how to use the controller and its specifications.
You will display information and statistics about anything in the Monitoring group, including ports, device, AAA, networks, and many wireless statistics. Interfaces, layer2 configurations, routing protocols, and utilities may all be configured in the Configuration group.
You can configure internal and external AAA servers, manage ACL lists, manage guest accounts, and configure network authentication in the Security Configuration group. In the protection group, you may also configure rogue AP identification and containment. You may also link the controller to Cisco's Umbrella business network protection portal.
Services Configuration controls device visibility, QoS, bandwidth throttling, Cisco cloud server connections, mDNS setup, and multicast settings. The Wireless Configuration group covers AP-specific configurations, air-time justice configuration, and mesh functionality management.
The Advanced Wireless features enable you to fine-tune the load balancing, band-steering, roaming, and density functionality.
Best practises, entry to the CLI from the web GUI, and setup of the key system configurations, DHCP pools, and DNS are all available from administration. It also serves as a user interface for backups and restores, as well as links to the file manager.
There were no tooltips or explanations near the settings on the controller's web GUI, but there was a support icon on the main screen. The manual for the settings you're actually viewing appears when you click that, but the clarification of support is quite short.
We considered the AP and controller to be extremely customizable. The setup phase is far simpler for anyone with Cisco expertise and certifications, as it is with most other Cisco business solutions. The procedure would most definitely be complicated for a general IT administrator.
EWS377 EnGenius[ps2id id='EWS377 EnGenius' target="/]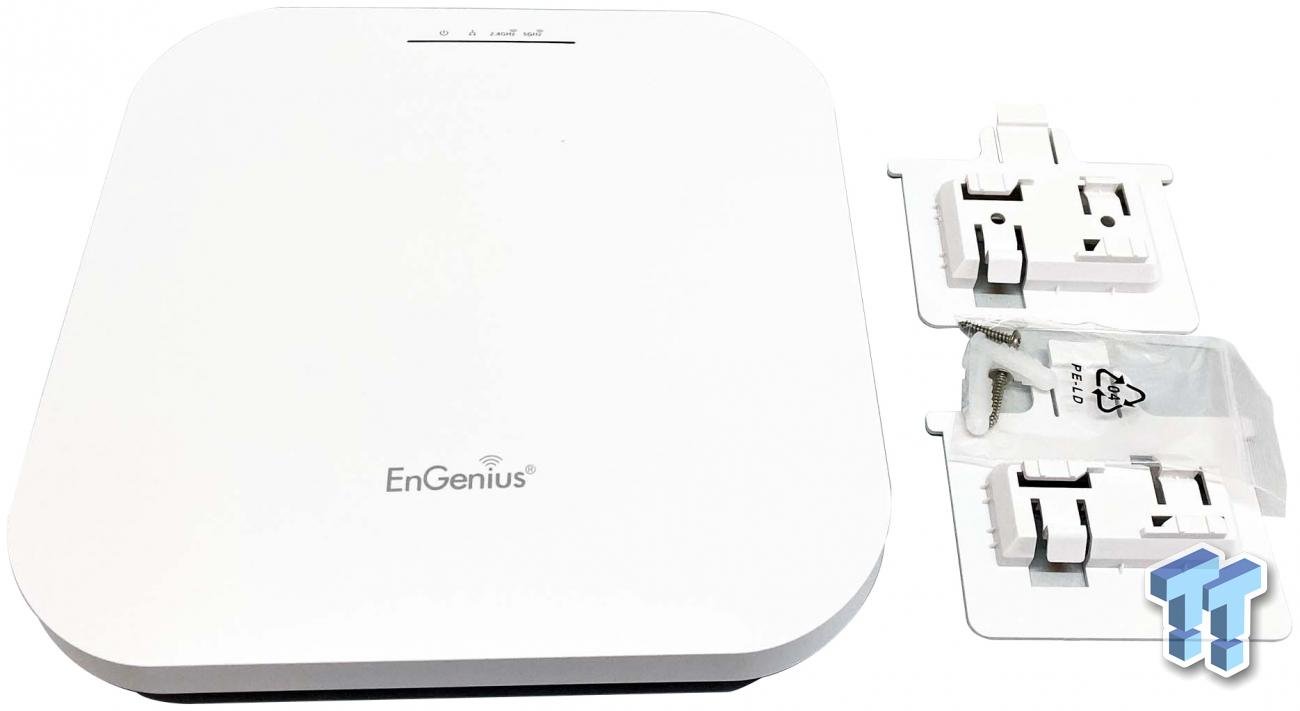 The EnGenius EWS377 AP is one of EnGenius' Wi-Fi 6 access points. This is the On-Premises variant of their latest highest-performing AP model, and it is only compatible with internal antennas. WPA3 is supported by IT, although at the time of writing, it was only available via their cloud-management service and not by their other AP management options.

The AP is approximately 114 pounds in weight, 8 inches square, and 1.3 inches tall. It has LED status lights for fuel, LAN link, 2.4GHz, and 5GHz on the front surface. A reset switch, 1G/2.5G LAN port (802.3at PoE compatible), and a DC control supply are all located on the bottom. Basic mounting hardware and a written quick-install guide are included with the AP.
This AP may be handled independently in standalone mode, or remotely via a controller from one of their switches, or with their free ezMaster app running on a virtual computer or in the Amazon Web Services server.
In standalone mode, we evaluated using the AP's web GUI. It has a left-hand navigation menu that is divided into groups. The system and client statuses are shown in the first category, Overview. There are no frills here; you'll find the standard descriptions and statistics.

This EnGenius AP isn't as configurable as other business APs, but it does have a straightforward, easy-to-use interface, as seen here with the wireless settings.
The basic network and wireless configurations are included in the Network group. We discovered that the AP is configured with a Management SSID by default. When you don't have LAN connections and are in the process of setting up permanent SSIDs, this may be useful.

EnGenius has an admin SSID broadcasting feature by example, which switches off after 15 minutes of inactivity.
You will customise and view the specifics for any APs connecting to the network via wireless mesh to other APs in the Mesh group. It also includes resources including ping, traceroute, and throughput to support test and troubleshoot mesh connections.
You can set up the AP for management with a controller, configure CLI and SSH access, and set up email updates in the Management group. There is also an auto-reboot option in addition to the Wi-Fi scheduling feature, which allows you to configure the hours that Wirless is switched on. While power cycles aren't ideal, they can be useful for refreshing hardware on a regular basis. The Systems Manager is responsible for configuring admin passwords, firmware management, and log reviewing.
We considered the user interface and setup method to be quick and straightforward. It does, however, lack some of the setup control seen in other corporate access points, which may be a problem in broader deployments. While several of the GUI's settings have toolbar icons that you can hover over to get more details, there are no links to the complete documentation. There was also no documentation on the mesh and controller configurations, as well as other information, in the guide.
Cisco Meraki MR55[ps2id id='Cisco Meraki MR55′ target="/]

We tested Cisco Meraki's MR55 AP, which comes with a cloud-management framework and three Wi-Fi radios (one for wireless IDS/IPS) as well as a Bluetooth radio.
It's their most powerful indoor Wi-Fi 6 AP, but it doesn't allow external antennas like some of their other versions. It supports up to eight MU-MIMO streams in 5GHz only, which is the most streams of any of the APs in this study. It also has the fastest multigigabit LAN port in the world, with a speed of 5 Gbps.
This AP is approximately 13 inches long, 5.5 inches wide, and 1.75 inches tall, and weights just over two pounds. An LED status light is located on the right side of the AP. A 1G/2.5G/5G LAN port (supporting PoE 802.3at) and a DC control input are located on the back/bottom. The AP provides basic mounting hardware for wall, roof, and ceiling-tile rail installation, as well as a handy bubble level on the mounting cradle.
You can organise APs into various networks on the Meraki Dashboard to add per-network policies. Based on other network components deployed, such as security hardware, switches, and cameras, each network has various types of configurations on the menu to the left. The wireless capabilities of their cloud portal is the focus of this article.
The first tab, Network-wide, allows packet recording on all wired and wireless networks, displays information about Wi-Fi clients and incident records, and provides links to network maps and floorplans that have been saved. It also allows you to configure general network configuration, set up notifications, define community policies, manage internal 802.1x authentication members, and install the access points.

The key Wi-Fi settings and capabilities, as well as a collection of theAPs, are included under the Wireless page. You will use it to set up Air Marshal for wireless IDS and check the PCI DSS enforcement report. It displays the RF spectrum as well as information about wireless fitness. The SSIDs, access control, splash pages, firewall and traffic shaping, as well as the Wi-Fi and Bluetooth radio settings, can all be customised.
Meraki Airmarshal is a meraki airmarshal who is in control of
Eric Geier Meraki's WIDS/WIPS workaround, Air Marshal, gets its own third dual-band Wi-Fi radio.
The Organization tab displays statistics, logs, and configuration for all of your networks, as well as simple AP up/down statistics and the ability to produce utilisation reports. You may build company-wide setup models and analyse network configurations to see if they vary.

This is a useful feature offered by Meraki that allows you to analyse settings between networks and see what varies and, if desired, sync them.
Throughout, the GUI does a fine job of illustrating settings. Some objects are explained at a glance, whilst others have toolbar icons that open a short pop-up with a description and a guide to the complete documentation. The setup went off without a hitch. The GUI included profile schemes that were simple to grasp and edit, and were helpful for massive deployments.
Summary chart[ps2id id='Summary chart' target="/]